TAKENO

BLUE WATERS & PEACEFUL VILLAGE
Among one of 100 best beaches in Japan, this beautiful hidden gem along the northern coast of Hyogo prefecture is the perfect place for your Japan beach holiday.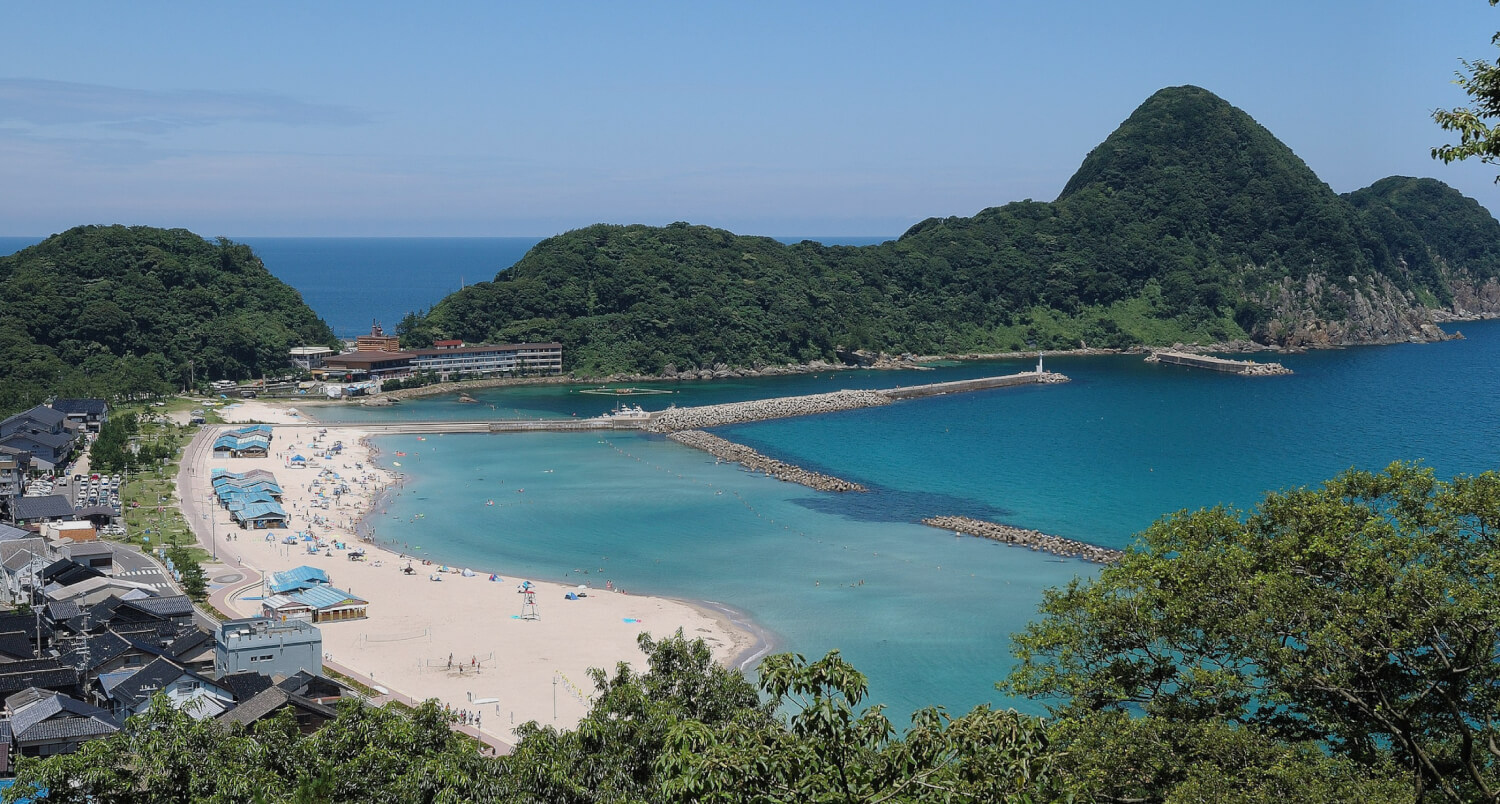 WELCOME TO

TAKENO, A PEACEFUL VILLAGE

OF GREATER KINOSAKI ONSEN
A 10 minute train ride from Kinosaki Onsen
A hidden gem along the northern coast of Hyogo Prefecture. This beautiful beach is among the best and ranked in the top 100 beaches in Japan. Its crystal-clear waters have been given top marks by Japan's Ministry of Environment and they stretch along clean, soft, sandy beaches. Takeno is a quiet fishing town with beautiful nature, friendly residents, and traditional houses. The town features great hiking spots with views of the ocean and the entire town, as well as canoeing and swimming in the summer.
A GUIDE TO TAKENO
For those wondering about the best scenic route to the beach and around town, check out the map of Takeno in the link below. This will guide you to photo spots, restaurants, and sightseeing spots around town. We hope you enjoy exploring our seaside town.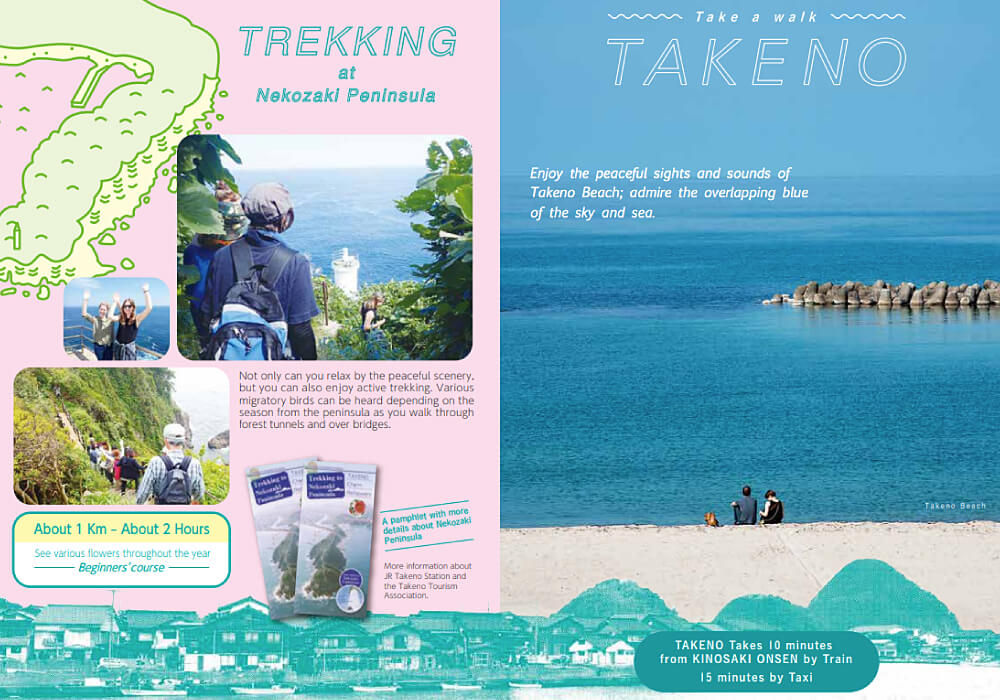 Experience Takeno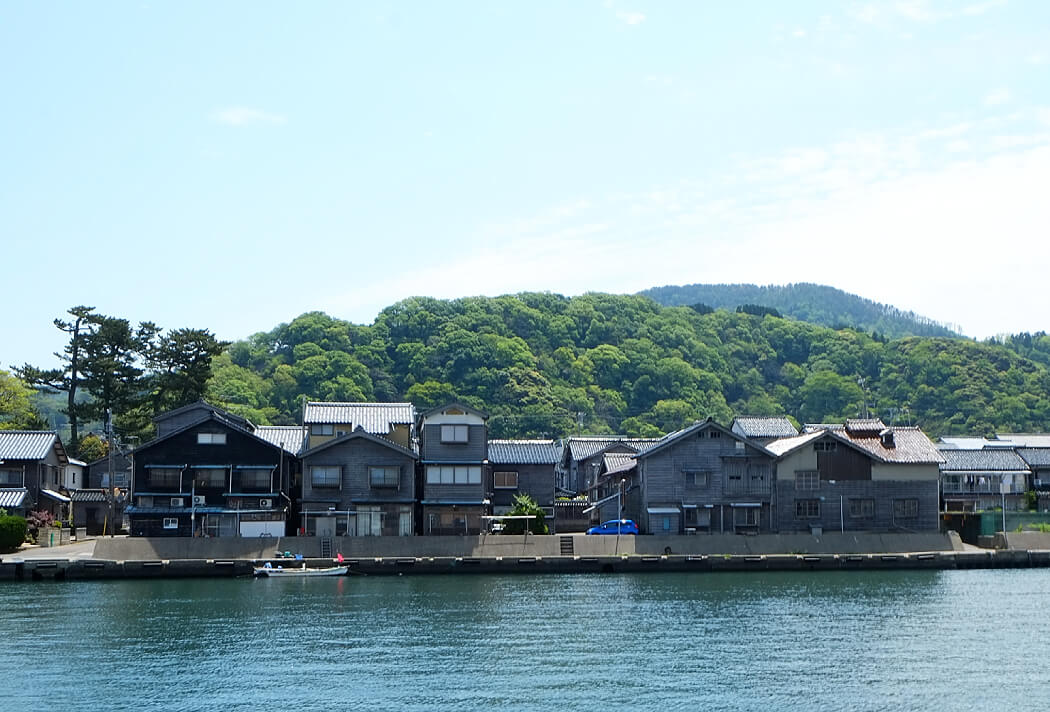 RIVERSIDE WALK
There is a great walking course that will take you from Takeno Station to the beach in less than 20 minutes. You will find small shops and traditional landscapes featuring homes with dark brown or black wood sidings. These were not painted, but rather burnt using a centuries-old technique of charring the surface of the cedar wood called yakisugi. This weathering process gives the wood durability against saltwater, surf, and sun as well as a nice aesthetic. It is part of the town's charm and beauty that should not be missed.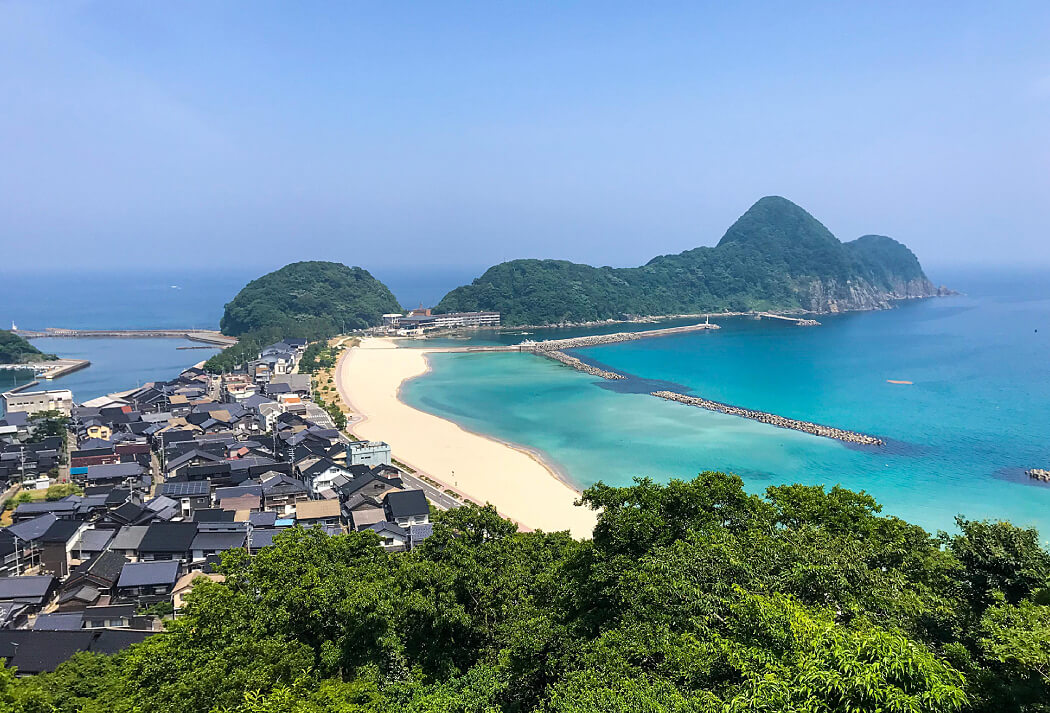 HIKING
From the top of Mt. Jajayama, you can see a one-of-a-kind view of this beach and fishing town, with its blue seas and traditional houses. It is just a short hike up to the top and takes about 10-15 minutes.
See cherry blossoms framing the view in early spring, especially blue waters in summer, multi-colored leaves in fall, and snow-dusted rooftops in winter. It is a beautiful sight to see in any season!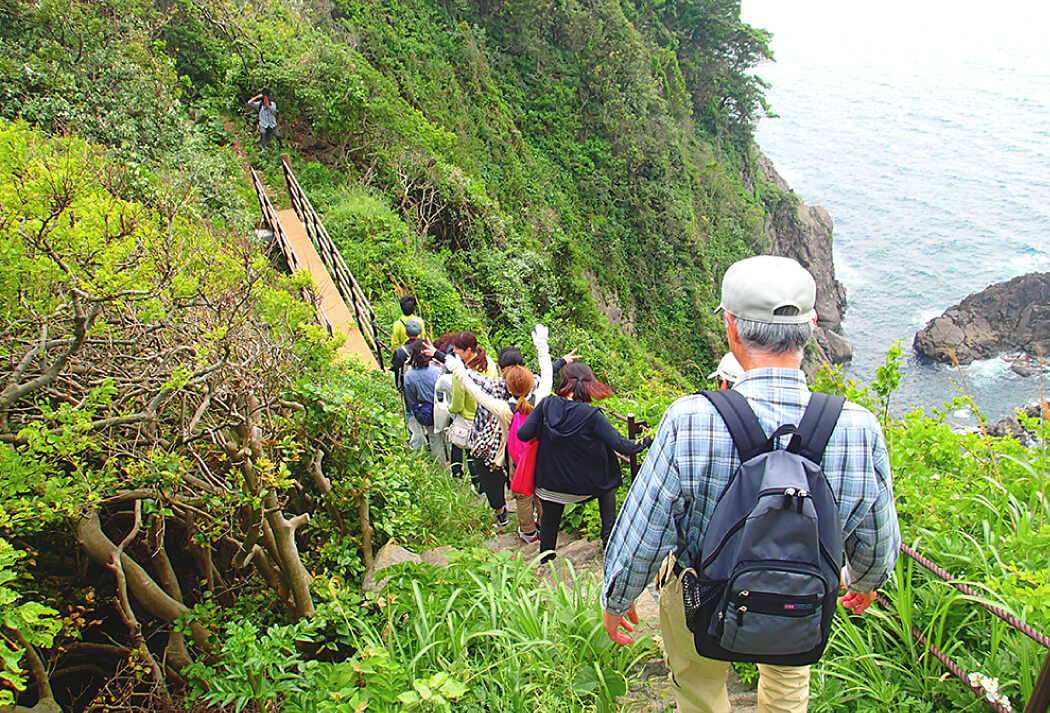 TREKKING
Trekking at Nekozaki Peninsula is about a 2 hour trek, the trail is about 1 kilometer.
You can enjoy active trekking. See various flowers throughout the year. Various migratory birds can be heard depending on the season from the peninsula as you walk through forest tunnels and over bridges.
About Nekozaki Peninsula Trekking Trail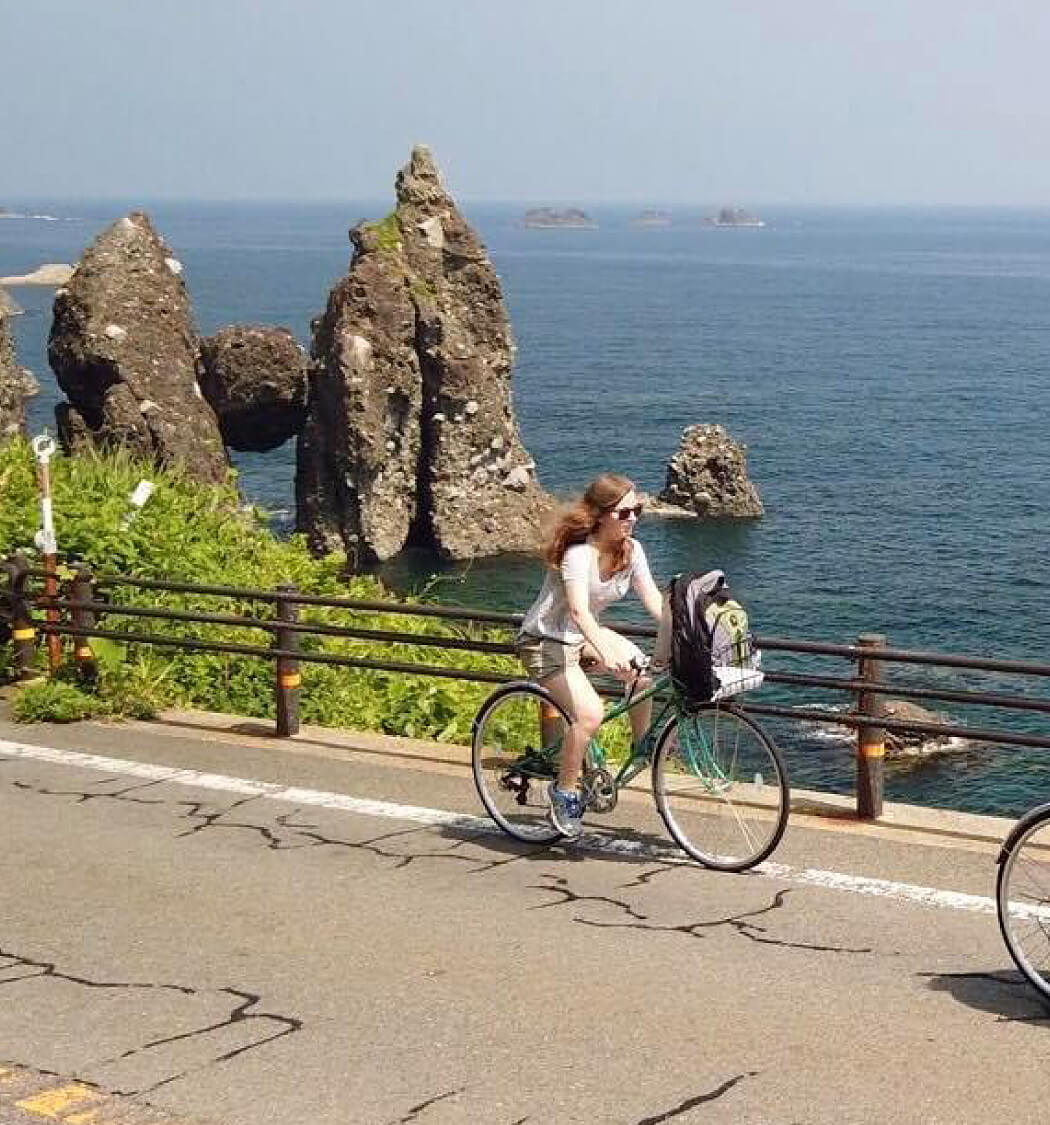 RENT-A-CYCLE
It will help you cover more ground and see more of the town in less time.
You can also see one of the symbols of the San'in Geopark, Hasakari Rock.
| | |
| --- | --- |
| Number of Bikes: | 15 total (5 at each of the listed locations)(Availability may change) |
| Locations: | Takeno Train Station, Takeno Tourist Association, Kitamaekan |
| Note: | Bikes are only available on a first come first serve basis. Due to limited bike sizes, riders under a certain height may not be able to use the bikes for safety reasons. |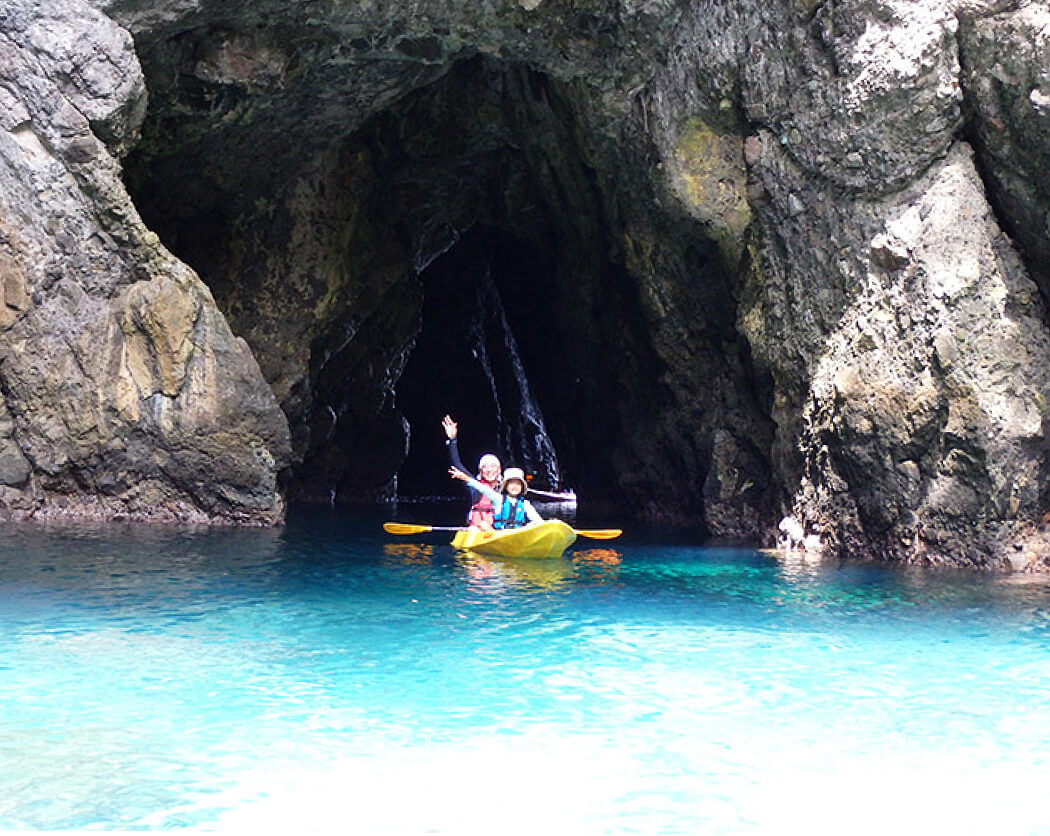 GEO CANOE
Sea kayaking, or geo canoe (as the locals call it), is a popular marine sport here from spring to autumn.
An instructor will accompany you and guide your tour, making it an activity that anyone can enjoy.
You can make reservations for Mother Earth's Sea Kayaking at the following link on our Tours and Activities page.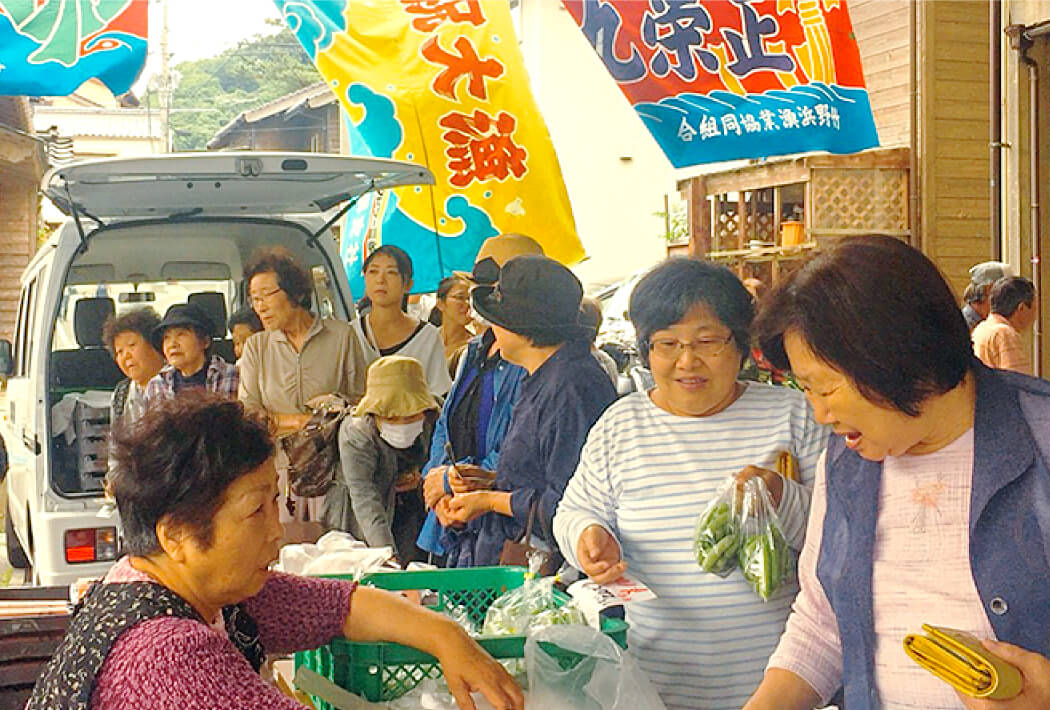 SEA TOWN MARKET
With warm weather comes Takeno's monthly seaside market.
Shop local at various food and gift stalls while taking in the fresh ocean breeze.
KINOSAKI + 1: A Day at Takeno Beach
Read about spending a day at this beautiful seaside town, just one train stop from Kinosaki Onsen.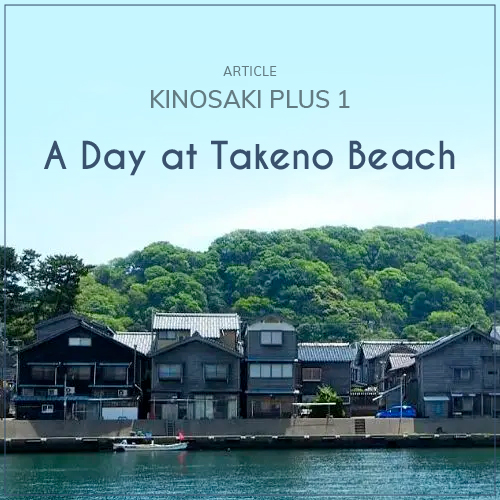 Café & Restaurants
Ottotto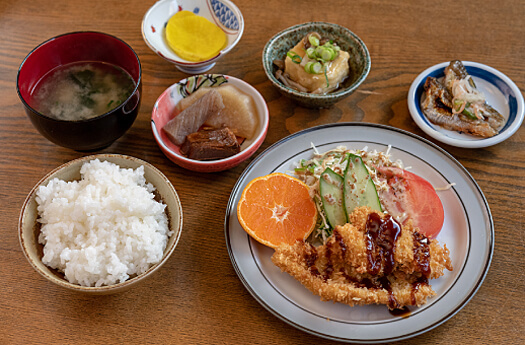 An intimate, family-run establishment that sells dishes with fresh fish from the sea right next door.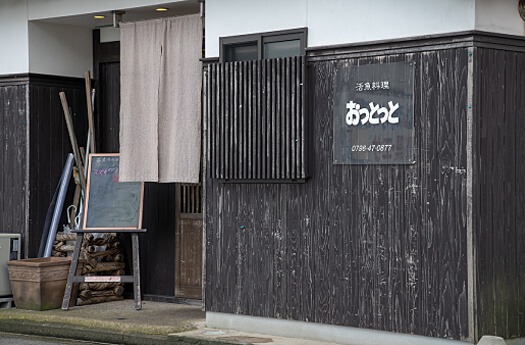 35-3 Takeno, Takeno-cho, Toyooka-shi, Hyogo 0796-47-0877
Hours: 11:30am - 2:00pm
Closed on Wednesdays
Recommended: Daily Lunch Set (with fried fish)
Café House Colombia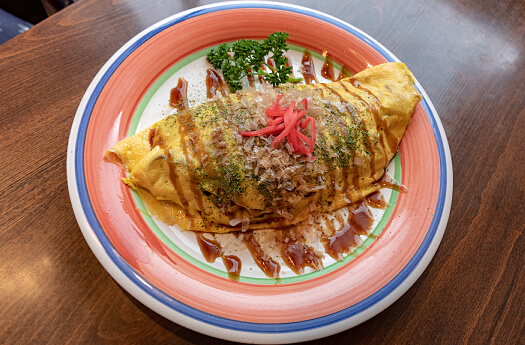 A cozy cafe known for their omusoba, which is a Japanese omelette on top of yakisoba.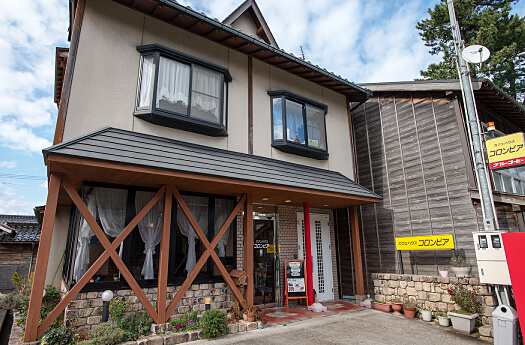 399 Takeno, Takeno-cho, Toyooka-shi, Hyogo 0796-47-0977
Hours: 7:30am - 4:00pm
Closed on Wednesdays
Recommended: Omusoba, Yakisoba
Takeno Through the Seasons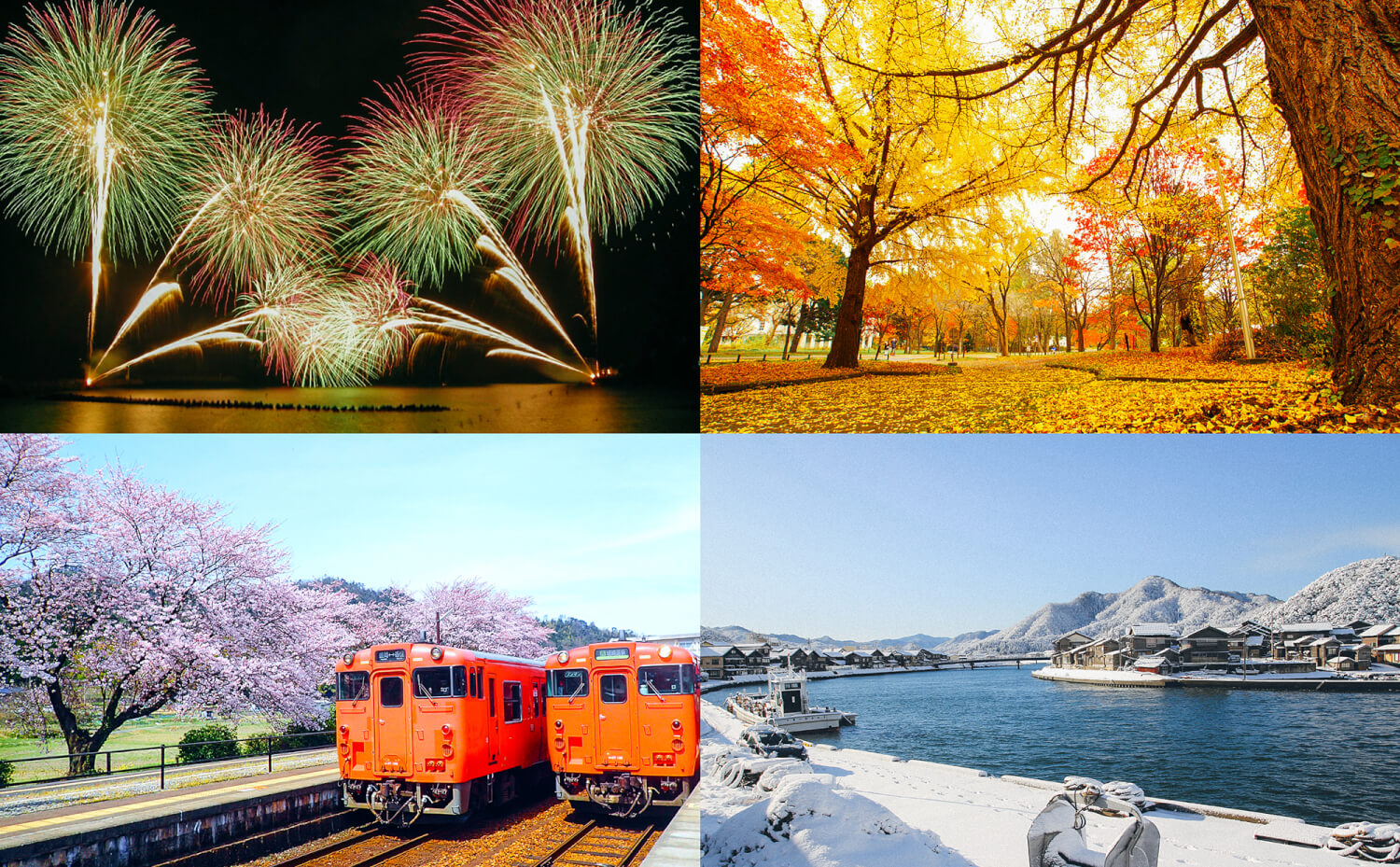 During the summer months the surrounding mountains are a lush green, and then turn colors of orange and red in fall. In the winter, mostly late January to mid-February, the area will be blanketed in white during heavy snow fall. Around the start of April, poofs of pink from the wild cherry blossom trees pop up around the mountains and roads.
See some of these beautiful natural scenes on hikes along the Nekozaki Peninsula or explore in and around town. Just don't forget your camera so that you can have a picture to prove to everyone just how beautiful it is, although pictures may not do it as much justice as the naked eye.
Local Expert
Let our local expert show you around

Shigetaka Hattori

Master Local Expert of Takeno
My perfect day in Takeno would include a relaxing stroll through the town, taking in the sites on my way to the sea where I would do some marine sports and then spend the rest of the time just sitting and watching the sea.