IZUSHI CASTLE TOWN

NOSTALGIC OF THE EDO ERA
A castle town popular for its nostalgic atmosphere. The current townscape is reminiscent of the Edo era (1604) thanks to efforts to preserve the town's original architecture.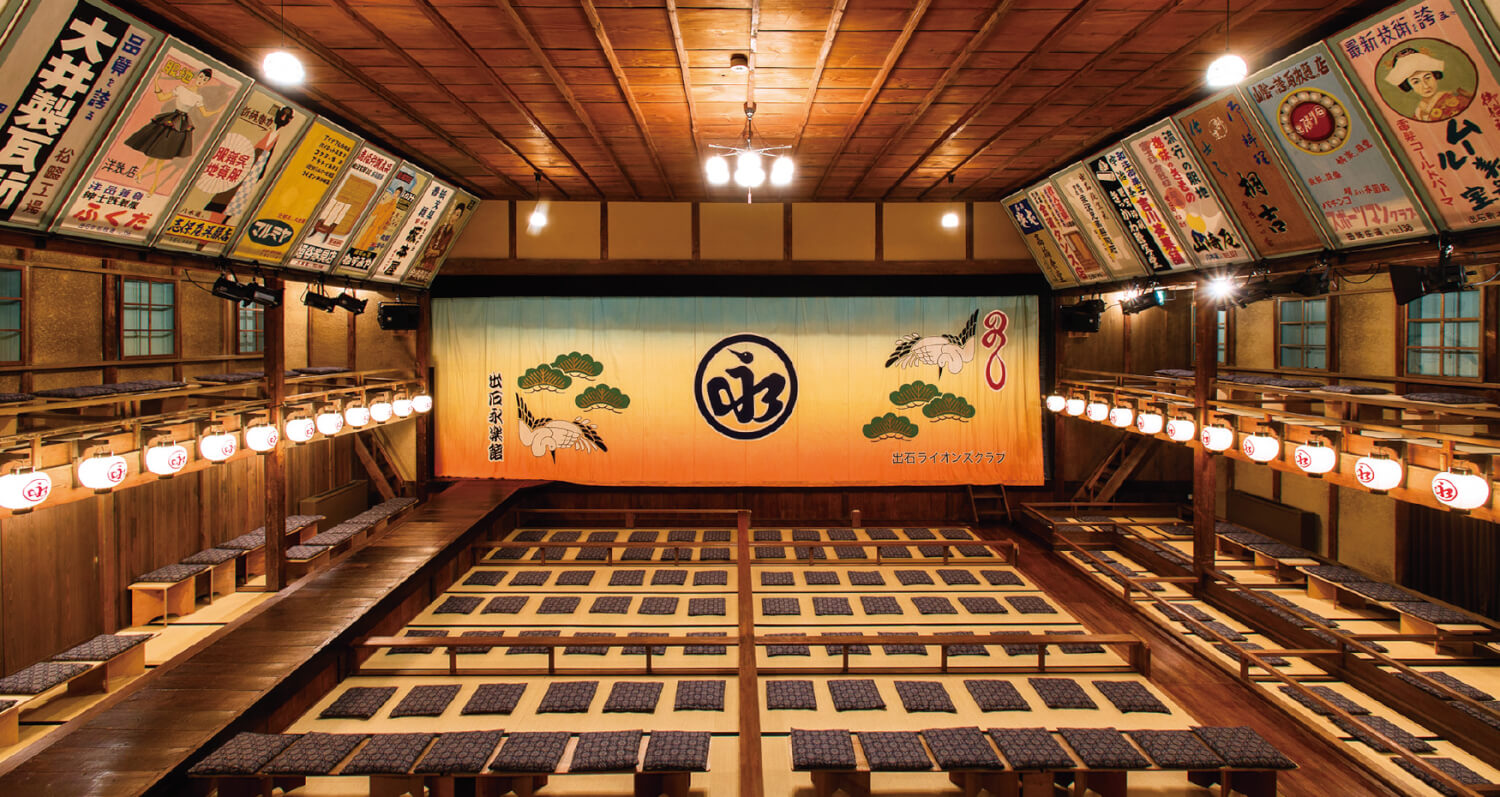 WELCOME TO

IZUSHI CASTLE TOWN

OF GREATER KINOSAKI ONSEN
Izushi is a town that continues on from the mythical era. Today it is a castle town popular for its nostalgic atmosphere of old Japan. Besides that, there are many local special products such as "Izushi Sara Soba", "Izushi Yaki (pottery)" and "Kiryusaiku". If you change into a kimono and stroll through the town, you will feel as though you have slipped through time.
Here shops, homes, and other buildings retain their original charm as well as community and rural life. Unlike other large tourist destinations, locals still live in town, adding to the atmosphere. Local grandmas chatting while they buy the day's groceries, laundry hung out to dry, neighborhood children walking to and from school are just some of the many scenes of daily Izushi life.
IZUSHI MAP
DOWNLOAD A MAP TO IZUSHI AND ITS EDO PERIOD ATTRACTIONS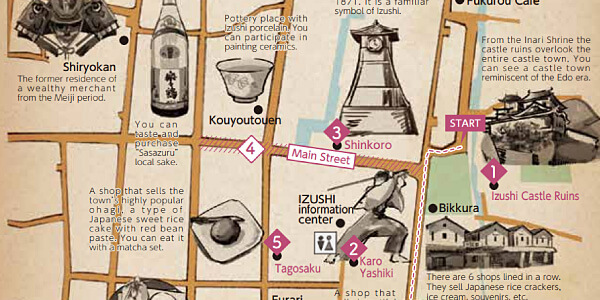 Experience Izushi
Eirakukan
Eirakukan Kabuki Theatre is the oldest working kabuki theatre in the Kansai Area. The theatre setting is very intimate. Audience members can opt for traditional seating on the floor and everyone is seated very close to the actors.
The full access tour of Izushi's Kabuki theatre, Eirakukan, will put you on, behind, and under the stage. This is a rare and fantastic experience will help you feel like a real kabuki actor and take a closer look at the mysterious workings of a traditional Kabuki stage.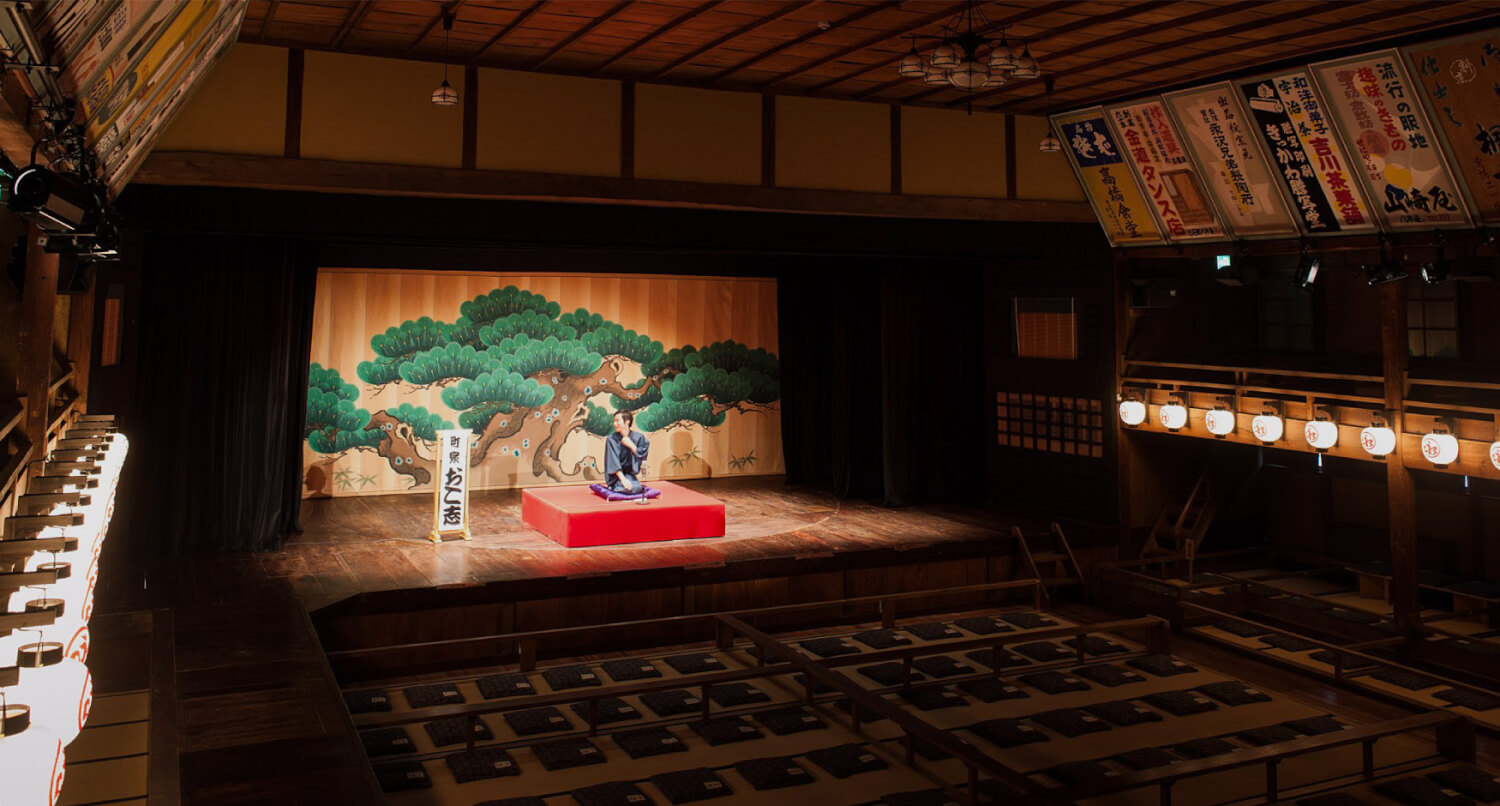 Izushi Sara Soba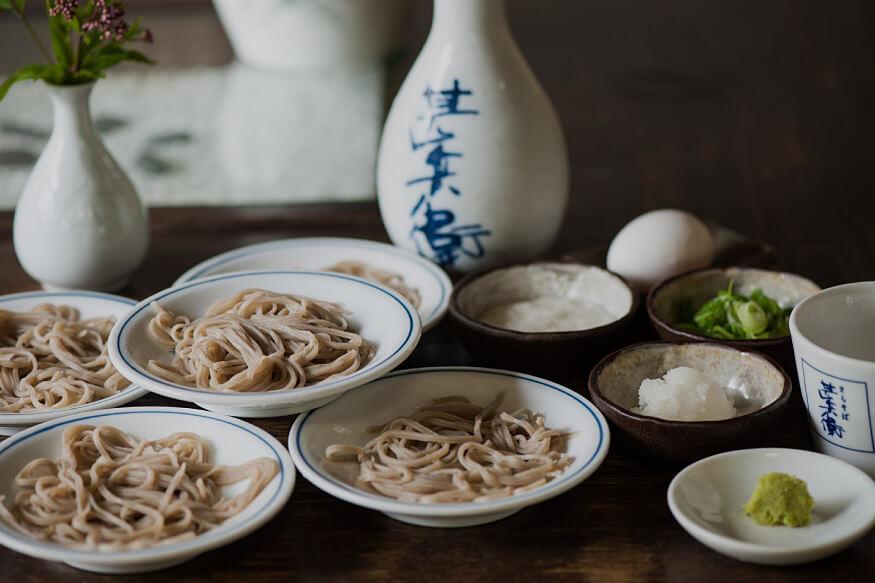 Soba in Japan is usually served in a large dish. But Izushi soba is traditionally served on small plates, a single serving consists of 5 plates. There are about 50 soba noodle shops in Izushi that showcase this interesting serving method.
Use your chopstick to measure how many plates of soba you have eaten. 20 plates stack up to the height of a single chopstick.If you are able to finish off at least 20 plates in one sitting, you are given a commemorative plaque called a "Soba-dori" as a fun souvenir.
Sukyoji Temple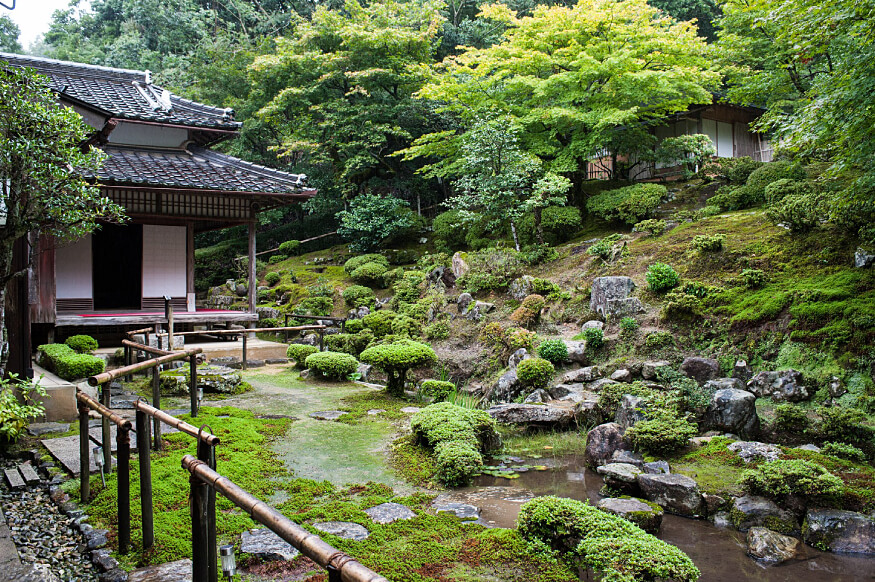 This zen temple was built in 1392. This was the family temple where the family of Izushi Castle had worshipped for generations. Here the Buddhist monk Takuan Soho created his namesake pickled daikon radish ("takuan"), now popular all over Japan, and for this reason the temple is also referred to as "Takuan Temple". Takuan Soho was also the instructor to the great swordsman Musashi Miyamoto.In addition to tours of the garden, visitors can also try full-fledged zen meditation and traditional temple vegetarian food. You can also try traditional Japanese sweets.
Reservations are required if you wish to try the zen meditation.
Izushi Castle Town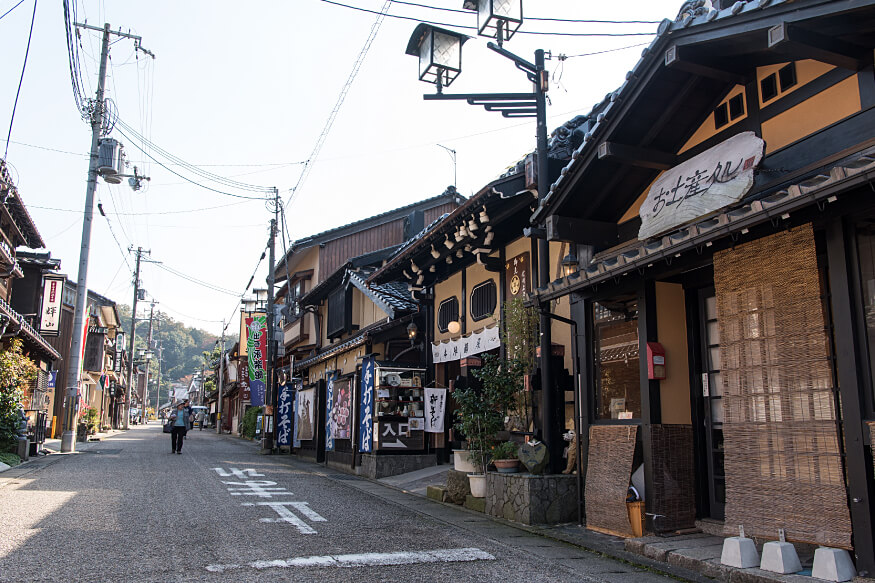 In Izushi, you will have the chance to explore the Izushi Castle Ruins, Shinkoro Clock Tower, Samurai House, Eirakukan Kabuki Theatre (closed on Thursdays), and more!
Izushi Through the Seasons
Izushi is truly breathtaking in any season. It is recommended to try wearing a traditional kimono during your visit to further enhance your experience, especially in the spring or fall. In spring, the cherry blossoms surround the base of the castle ruins, while the fall foliage in autumn brings out the brilliant vermilion of the torii gates. You can reserve a kimono rental on our Tours & Packages page.
Local Expert
Let our local expert show you around

Kohei Morigaki

Master Local Expert of Izushi
I hope that you feel a little nostalgia while here. I also highly recommend walking the town in a kimono, you can rent one from us for both men and women.